Click here for Shipping & Returns Information.
Books, old and new, await you within this beautiful heritage listed converted church building in the Brisbane inner-city suburb of West End. The collection is complimented by contemporary surreal and figurative original art and prints.
Open 7 days a week, 10am to 9pm. All the books and art are for sale. You are welcome to sit and read for as long as you want.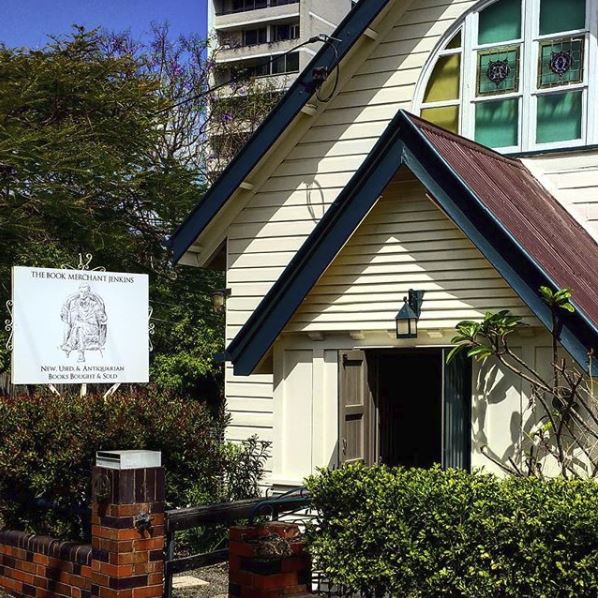 Yarran L. Jenkins has been an independent book merchant since 2006 and is a member of the Australian Booksellers Association and the Independent Online Booksellers Association. He runs the Logical Unsanity 24 Hour Book Shed, and the bookshop at the Woodford Folk and Planting Festivals. For many years he operated a travelling bookstore along the east coast of Australia, the bookstore inside the former Boundary Street Markets/Motor Room precinct, from the now-lost Cafe Checocho, and a small bookstore in Fitzroy, Melbourne. He also published the Logical Unsanity Literal Arts Journal.
Postal mail can be sent to:

The Book Merchant Jenkins
19 Dornoch Tce
West End QLD 4101
Australia

Phone: +61(0)7 3844 9926
hello@thebookmerchantjenkins.com